The Guide to Creating a Commercial Real Estate Marketing Strategy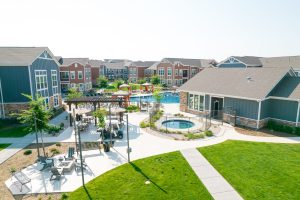 Commercial real estate is a competitive and fast-paced industry, but with the right commercial real estate marketing strategy, you can take your business to new heights. If you're looking to get prospects to rent, lease or buy your commercial property, drone video marketing could be the perfect way to get noticed. With an aerial view of your property from a drone and some high-quality shots of the interior, buyers and prospects will feel like they're walking through it themselves before even seeing it in person!
Outline Your Objectives
Before you start creating your commercial real estate marketing strategy, it's important to know what your objectives are. What do you want to achieve with this campaign? More leads? Higher conversion rates? Greater brand awareness? Once you know what you're aiming for, it'll be easier to create a plan that hits those goals.
Define Your Target Audience
Then your next step is to decide who your target audience will be. Are you selling commercial property to businesses, and what industry are they in? Deciding on a specific demographic will help narrow down the marketing strategy that works best for you.
Create a Marketing Plan
Once you know your objectives, it's time to start creating your marketing plan. This will include all of the tactics and strategies you'll use to achieve your goals. Some common marketing strategies include traditional and online advertising, direct mail campaigns, and email marketing. Your marketing plan should encompass all of these including a summary of your business, the budget you are working with, the metrics you'll be tracking, and the materials you'll be using.
Using the perfect blend of all the media you have available will help you leverage your real estate marketing strategy and be more effective at getting your message across.
What Tools Will You Need?
To implement your marketing tactics, you'll need to use specific tools to garner the best results. Often known as your marketing stack, these tools will help you do everything from creating videos and ads to analyzing data and tracking progress.
Take the time to choose the ideal marketing tools that you'll need. Some tools will be more expensive than others, so use those that improve the overall ROI and boost productivity.
The commercial real estate market is constantly changing, so it's important to stay up-to-date on the latest trends and changes to stay ahead of the competition. Make sure to keep your strategies current by revisiting each tool that you use every quarter and adjusting as needed.
Enhance Your Website User Experience
As leads are browsing listings, they'll be looking for certain things that will help them determine if the property is right for them. Creating an unforgettable and engaging experience on your website will ensure that leads stay longer on your page and learn more about your company and what you have to offer.
A few engaging features to add to your website are:
testimonial videos

social media content

interactive floorplans

indoor tours of commercial properties you have listed for sale or lease.

infographics

valuable written content through blog posts and press releases

HD photos
Capture & Segment Email Leads
One of the most effective real estate marketing strategies is email marketing. When done correctly, email marketing can result in high conversion rates. However, it's important to capture and segment leads so you're not sending irrelevant content to people who may not be interested. Personalization, nurturing, and following up with potential leads via email can help you achieve a high conversion rate and increase your ROI.
You must first capture those leads, which can be done through various methods such as subscribing to newsletters, filling out a contact form on your website, or downloading an ebook or whitepaper.
After which, you nurture your leads by providing them with the appropriate content that is relevant to them. This can be done by segmenting your email list according to factors such as location, property type, or budget size.
Create a Google My Business Page
If you want potential prospects to find your commercial property listings when they're searching online, it's important to have a Google My Business page. This will allow prospects and agents the ability to view all of your available properties on one platform by simply typing in their zip code.
Google My Business is still one of the most effective methods to reach and target leads in a local area. Plus, it gives your leads a chance to find your properties on an easy-to-use Google Map. They can easily find your contact information, hours of operation, photos, engaging drone videos, and the surrounding areas of your properties that you have for sale or lease.
Increase Your Social Media Presence
With more and more people using social media to find commercial real estate, it's important to have a strong social media presence. You can do this by sharing valuable content, interacting with followers, and running social media ads.
This will help you reach a larger audience and connect with prospects on a personal level.
It's free, easy, and a great way to connect and drive people to your property listings. When it comes it social media marketing for commercial real estate, most marketers gravitate to certain platforms, including Facebook and Instagram. However, some marketers should also consider using Twitter to reach out to new leads as well as target certain accounts that may be interested in your commercial properties.
Regardless, find the social media platform that your target audience is on and make sure you're using it to its fullest potential.
Target SEO Keywords
Another great way to draw in prospects is by targeting SEO keywords. These are specific terms and phrases that leads might use when searching online for properties. By optimizing your website and blog posts around these keywords, you'll be able to reach more buyers who are already interested in what you're selling!
But it's not easy as it sounds. SEO is a long-term strategy that takes time to see results that you have to invest time and money into. By working with SEO professionals, you'll be able to get leads that are looking for properties like yours.
Harness Drone Video Marketing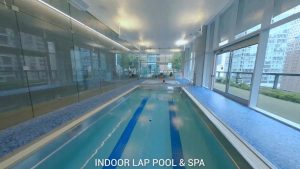 Aerial and indoor drone videography and photography are becoming more popular in the commercial real estate industry as they offer a unique perspective that can help you stand out from your competition. With drone videos and photos, you can show off your commercial property in a whole new light and attract more buyers and tenants.
To make sure you get superior results with drone video marketing, be sure to work with a trusted company that specializes in this area. They'll be able to help you produce high-quality videos and photos that highlight your property's best features.
Add Your Property Listings to Real Estate Platforms
Your commercial real estate marketing strategy shouldn't stop once you've created it! Many online platforms can help attract commercial buyers and tenants to your listings such as Loopnet, CREXi, or Brevitas. Adding listings to these sites can help create more exposure for your properties.
Take the time to research the many commercial real estate listing platforms that are out there on the web. Brevitas, for example, closed more office deals in 2019, while CREXi users reported more retail. Find the ones that are the most relevant to your target audience and make sure you're optimizing each listing so you can appeal to the platform's algorithm.
Don't Forget Paid Advertising
Some leads can be costly to obtain, so you need to invest in paid advertising. This can be done on different paid advertising platforms such as These leads may include real estate brokers, property owners, and real estate investors.
By investing in paid advertising, you can reach a wider audience and connect with more prospects. However, it's important to make sure that your advertising dollars are being spent wisely by targeting the right people and platforms.
You have the options for:
social media native advertising e.g. Instagram, Facebook, Linkedin

Google Search Advertising

Google Display Advertising
Weigh each option and find the ones that will give you the most prospects for your buck!
Publish Press Releases
Public relations is an excellent way to get leads that are looking for new properties. By regularly publishing press releases about your commercial properties on PR sites, you can engage and educate prospects on your businesses.
The first step you have to take is making a list of the publications you want to target and gathering the contact details of the publications' editors. It's best to target publications that are relevant to your commercial real estate business, so make sure you do some research on what these publications contain and who they're targeting.
Using advanced search, you can find websites that publish press releases in your industry by using keywords. Once you have a list of press release websites, submit your press releases! Take the time to add your bio, tags, and keywords so your press release will show up in relevant searches and you can be reached easily.
The key to maximizing the potential out of this commercial real estate marketing strategy is consistency. Don't become discouraged if your first couple of press releases don't meet your expectations. It takes time to build up a following, so be patient!
Remarketing to Potential Leads
Remarketing is a great lead generation strategy as many prospects have already expressed interest in your properties before. All you have to do is reach out and offer them deals that are relevant.
A special bot called a cookie tracks which website leads visit, how long they stay on the website and where these prospects go online. This allows you to create targeted ads for prospects that have already been to your website.
You can also use this data to create lookalike audiences which are leads that resemble your existing customers. These individuals are more likely to be interested in commercial properties, so you can reach out to these leads using the same ads you used to target your customers.
Industry Networking
Even though we have mostly marketed to persons online, commercial real estate marketing is a combination of digital and traditional strategies. Similarly, there's still a place for networking in your strategy because there's nothing better than creating that human connection.
Networking is a proven marketing strategy to attract leads by getting your name out there and meeting potential clients in person.
Start by identifying events and conferences in your industry. These can be anything from commercial property open houses to conferences, conventions, and seminars.
Then attend these events with your brochures, business cards, and flyers in tow. Don't be afraid to start a conversation with anyone – you never know who could be a potential lead!
Measure Results & Optimize Your Strategy
No commercial real estate marketing strategy is complete without measuring and analyzing results. This will help you determine what's working for your business and what's not.
You should be tracking leads through your CRM to easily identify which lead generation strategies are working best for you.
You can also use Google Analytics to measure website traffic and track conversions. This will help you determine which of your strategies are working, so you can optimize your marketing strategy for better results.
Get Started Today With Commercial Real Estate Marketing Videos
The commercial real estate marketing strategy you choose should get the word out about your business in a way that is cost-effective, efficient, measurable, and effective at meeting all of your goals!
Marketing is all about first impressions and getting tenants interested in leasing your commercial property as soon as possible. Drone video marketing allows potential renters to get a better look at what they're signing up for before even walking through those doors themselves.
We at Indoor Drone Tours are commercial real estate drone videography experts and can help you get started with reaching and engaging with warm prospects and leads and achieve the success you need.