Ultimate Guide To Creating The Best Real Estate Virtual Tours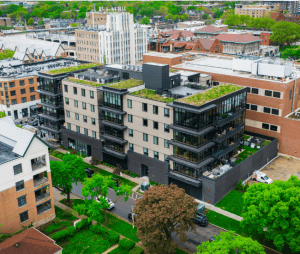 Many real estate agents are looking for the best way to showcase their properties online. The right virtual tour can help prospects envision living in your home, and it could even be the deciding factor on whether or not they decide to apply for a showing. A well-done virtual tour will show off every nook and cranny of your property, all while keeping viewers engaged with beautiful images that don't feel overly staged. In this post, we're going to discuss how you can create the best real estate virtual tours possible!
Planning Your Real Estate Virtual Tours
Is a virtual tour right for you?
Before you do anything, determine if a virtual tour is the right fit for your property. There are pros and cons to using this type of real estate marketing tool so be sure you know what they are before making any decisions. A virtual tour can help show off various sizes of properties especially those with many features like open floor plans, tall ceilings, or large windows. It is also a great way to help potential prospects get the feel of living in your home without having to step foot inside.
What are your marketing goals?
Determine your goals and how you want to achieve them before moving forward with a virtual tour. If you're looking to build brand awareness, send leads directly to your website, or increase conversions by showcasing additional features of the home then it's safe to say that this type of marketing is right up your alley.
Get the right equipment
Get the correct equipment for the job such as drones, DSLR cameras, 360-degree cameras, good lighting equipment and so much more! Hiring a reputable real estate virtual tour company will ensure you get the best equipment and professional results. However, if you plan to do it solo, then we recommend that you rent or buy this equipment online.
Devise a plan
Have an idea in mind before you begin shooting the virtual tour. Be as creative as possible! And think about the flow of your virtual tour and how you want to capture each room. For example, do you want to shoot straight down the line of sight as you walk from one room to another, or do you want a smooth panning shot? Have the floor plan of your real estate property listings on hand, so you can know where is the best location to stand for each shot.
Remember the lighting
Focus on lighting when trying to stage your real estate property for a virtual tour. Natural light is always the best option, which means you'll need to carefully plan around how and where it's going to come into each room during different times of the day. If possible, try staging the home right before sunset for the best lighting conditions.
Tips For Shooting The Virtual Tour:
Camera angles are key!
Use plenty of angles when creating a virtual store to make it as engaging as possible. This will help viewers feel like they're walking through your home, which is what you want to achieve!
Shoot both interior and exterior
Shoot plenty of photos that highlight the exterior and interior features of your real estate property. Remember: potential buyers don't just see this one time – it's likely something they'll come back to multiple times throughout their viewing.
Use realistic staging
Ensure that the staging of your real estate property for this type of marketing is as realistic as possible. Use pieces and furniture from local thrift stores or borrow them directly from friends and family – just make sure they aren't too distracting! You want to show off the actual feel of living in the home, not distracted with clutter.
Read More: A Quick Guide To One-Take Drone Tours
360-degree photography and videography
Use 360-degree photography and panoramic shots during the shoot so you can get a feel for how viewers will experience it online. This is where virtual tours truly come to life.
Wide-open doors
Open all doors and make sure to get shots of each room with wide-open doors. Not only will this give potential buyers an idea of how much space they have in the property, but the camera and drone can navigate easily throughout your property.
Get The Best Real Estate Virtual Tour Services
A real estate virtual tour is a perfect way to help potential buyers get a feel for your real estate property listings to make an informed decision about buying your listing.
But between planning the virtual tour, staging the property, operating the equipment, and promoting it online, it can be a hassle. Save yourself time and effort by hiring a real estate virtual tour company. It is often more cost-effective than purchasing the equipment yourself and will save you hundreds if not thousands of dollars.
A real estate virtual tour company will have the equipment to carry out the entire procedure while providing superior results.
Work with us as we provide you with the best real estate virtual tours to grow your real estate career and business.